F.O.E.R. is a non-profit organization. This means that all the variety and volume of services to the community, does not bring economic income for the maintenance and work it performs. The founding and active members are all volunteers. The programs carried out have been financed by international organizations whose management and coordination is carried out by the members responsible for the projects, whose importance has been endorsed by these organizations, given the importance of the projects and the prestige obtained by the serious and continuous work of the Foundation.
Nevertheless, the F.O.E.R. needs the necessary income to continue serving the community and to maintain its headquarters, and we urgently need to ask for donations from all those who value these services, which are unaffordable for most Ecuadorians.
The help that could be given by those who understand and value volunteering could be in one of these options:
Volunteers can be Ecuadorian or foreign people who have vital interests in the areas of culture and education and/or environmental; research and field work, dissemination of nature values.
We have to add that, on the part of the foundation, we offer lodging with a symbolic cost and under a regulation.
Education Department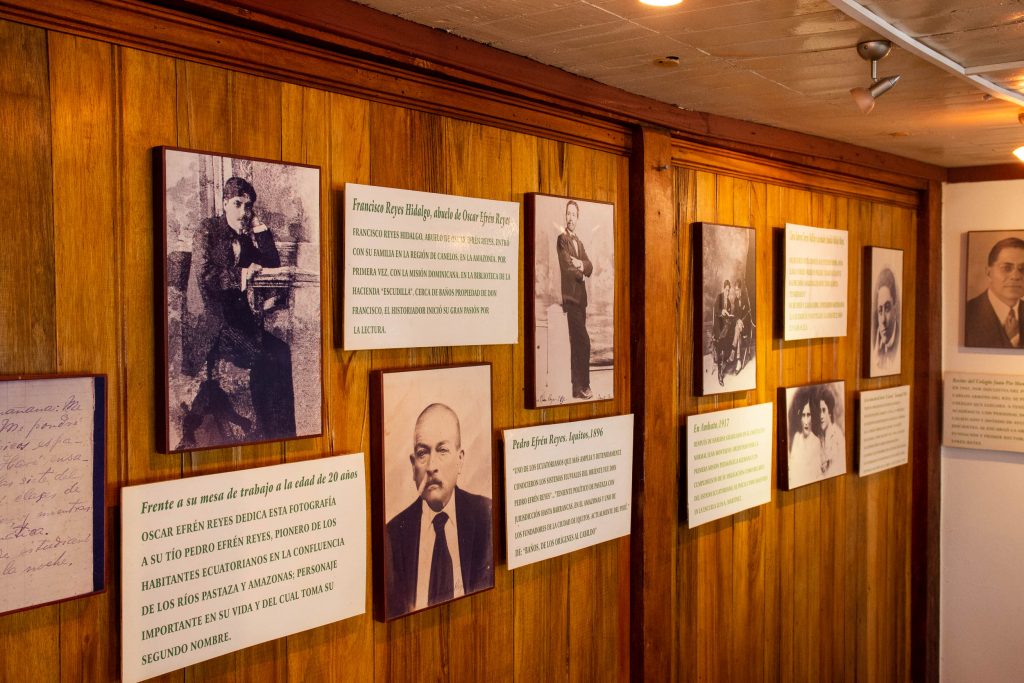 In charge of preparing projects for non-formal education for children and adolescents.
Help for leveling formal education skills (mathematics, English language, Spanish language).
Volunteer for workshops of educational entertainment for children: songs, games, drawing, etc.
Volunteer to stimulate the reading and writing of narrations, stories, etc.
Leader in witnessing and transmitting values, personally and through digital media: movies, pictures, games.
Transmitter of marketing skills, entrepreneurship, handicrafts, etc.
Environmental Department
Biological field research:
Zoology, Botany and Ecology.
Biological inventories inside and outside Baños.
Herpetofauna monitoring of the Tungurahua volcano.
Mountain Tapir Conservation Project in the Central Andes of Ecuador.
Management and sustainable use of natural resources.
Watershed management, reforestation, flora and fauna management.
Environmental education.
Awareness talks.
Priority projects
Chamanapamba Reserve
Interactive Environmental Center
Casa Sede Patrimonial
Agro-ecological fair "Jardin de Semillas".
Community projects
Donations
The best support for the Oscar Efren Reyes Foundation is your volunteering, but if you would like to make a cash donation, we sincerely appreciate it.
Please write to us at: info@oscarefrenreyes.org  or use the contact form.